Banners
Our banners are ideal for Wedding Socials and Wedding Receptions.
Standard Banners are made of vinyl and are 20" x 6'.
We offer 4 styles to choose from in 11 different colours.
Colours available are: Black, Light blue, Royal Blue, Silver, Burgundy, Red, Yellow, Purple, Green, Gold and Brown.
Price: $35.00 plus applicable taxes.
Style #1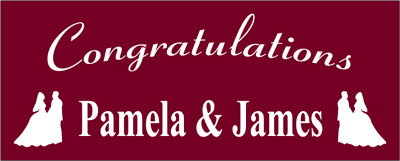 Style #2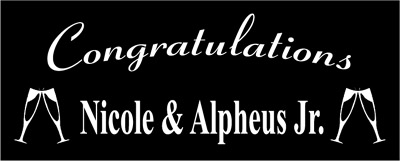 Style #3