Drink Tickets
Drink tickets are available in a variety of colours. Imprinted with your names and date for extra security. Great for personalizing your function.
Custom Drink Tickets
Price: $23.00 / 500 Drinks
($3.00 for ea. additional 500 Drinks) plus applicable taxes
Stock colours: White, Blue, Green, Yellow, Pink, Grey, Tan, Orchid. Red and Orange.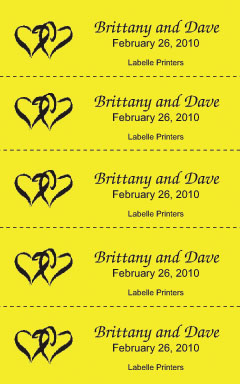 Click here to download and view image designs available
Off-the-shelf Drink Tickets
Price: $7.00 / 1000 Drinks
plus applicable taxes